Are
you
looking
for
better
results?
Deploying Dutch Business Partners (DBP)
We are professionals with a strong, own character. We look everywhere to locate opportunities for improvement.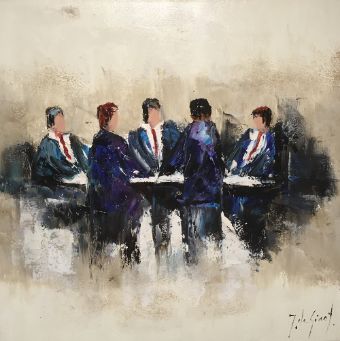 That will notice and appreciate. We behave like entrepreneurs in your own organization, works extremely discreet and where necessary with the use of the networks built by us. Our motto is "Helpfull people, provided temporary"; the organization needs to go beyond ourselves to optimize the proposed and initiated improvements under the banner of continuous improvement of processes and people. We believe it is important that your people discover and further develop their personal qualities. Working from pleasure and power to make you perform better.
DBP, 'useful temporary men'
We have in recent decades, several (international) businesses helped to better results.
Our approach
• Intake & pre-research
• Diagnosis (multidisciplinary)
• Advise with a plan of approach
• Execution & support of your own organisation (e.g. vision development)
• Validation and aftercare
Quality
Expect the highest quality from DBP. We put ourselves namely high the bar but find it more challenging when you do too. Chances are that we exceed your expectations up. We also like to put a new record.
Our professionalism according to customers
"You are working with a passion if its your own business."
"If we have a problem, then DBP solves this. They do what they say and that gives confidence."
Dutch Business Partners, partner in profit generating advice and successful business
Interested? Contact Dutch Business Partners for more information.